Bolted Bonnet Globe Valve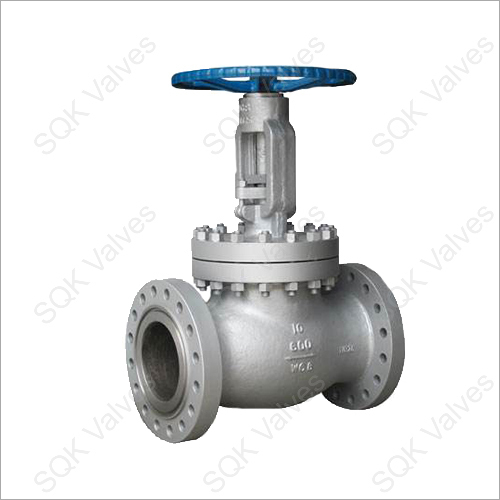 Bolted Bonnet Globe Valve
Price And Quantity
Unit/Units

5000.00 - 30000.00 INR
Product Description
Bolted Bonnet Globe Valve
The BS 1873 Globe Valves is exceptionally sturdy, rugged and durable, with a reputation for quality, integrity and long service.
They are designed for tight sealing and ease of operation. The valves are available flanged & butt-weld ends in pressure rating from ASME Class 150 to Class 2500, and in a variety of materials of construction.
Globe Valves feature a ball-type disc, outside screw-and-yoke and bolted-bonnet construction. They conform to BS 1873 and also meet the general requirements of API 600, including shell wall thickness and stuffing box dimensions.
The Bolted Bonnet Globe Valve is a heavy duty valve which can work with high functionality. This is a highly efficient valve, which allows for smooth operation and simple throttling. This is a hand wheel operated as well as gear functioned valve, which allows for moderate control as well as simple regulation of fluid. Bolted Bonnet Globe Valve, supplied by SQK Valves Fittings & Automation Private Limited, has a strong and leak-proof bolted body of longer disc, and advanced body life. It allows for tight shutoff.

Main features
Bolted body-bonnet design,seal welded & Valves with pressure seal bonnet
Bellows-sealed Globe valves available
Bolted body-bonnet joints provided with spiral-wound stainless steel gasket and graphite filler for maximum protection against leaks
Die-formed graphite inner packing rings and braided graphite end rings with Inconel wire reinforcement and corrosion inhibitor
Rolled ACME thread on stem for smooth operation
Tapered shoulder on the stem for back seating
Self-aligning type gland assembly with stud-and-nut tightening
Integral hard-faced body seat for globe and check valves
Spring-loaded disc on check valves suitable for no horizontal applications too
Gate and globe valves can be offered with electrical actuators
Austenitic SS forging for body and bonnet of Cryogenic valves, resulting in excellent impact strength, minimal heat loss and resistance to corrosion
Valves can be offered to NACE MR-0175 and other special NACE requirements
Cast steel ASME B16.34 T Type & Y Type Globe Valves Pressure Seal Bonnet design
The ASME B16.34 series of T Type & Y Type Globe Valves features a pressure seal bonnet design for high pressure services. These valves are extensively used in high pressure and high temperature steam, oil, gas, chemical and water applications in thermal power plants, fertiliser plants, petrochemical plants and refineries. These valves are available in butt weld ends in pressure ratings of Classes 900, 1500 and 2500, and come in carbon steel and alloy steel construction.
Cast Steel Cryogenic Globe Valves
Specially-adopted, extended-bonnet globe valves provide the right solution for such low-temperature and cryogenic services. We offer a range of globe valves (as well as check valves) for low temperature and cryogenic services, used in processing, storage and transportation of liquefied gases such as Ethylene, LPG,LNG, Hydrogen, Helium, Oxygen, Nitrogen and Argon. Low temperature services of up to -460 C are covered by low-temperature carbon steels like LCB and LCC materials. Cryogenic Globe Valves are available in ASME Classes 150 to 1500. Extended Bonnet Optional extended bonnet with vapour column length according to BS 6364 and / or customer specifications will be provided